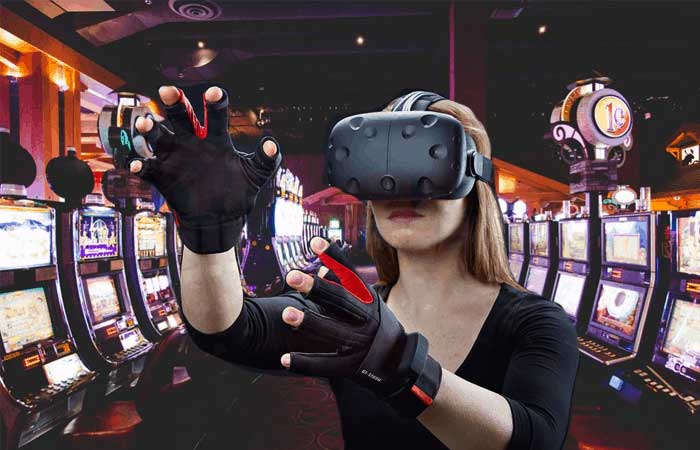 Introduction: The Technological Renaissance in Online Casinos
Technology continues to permeate every sphere of human activity, with the online casino industry being no exception. The introduction of Augmented Reality (AR), Virtual Reality (VR), and Live Casinos has significantly transformed the virtual gambling landscape, offering immersive, interactive, and lifelike experiences that extend beyond the traditional boundaries of online gambling websites. As we stand on the cusp of a new era in online casinos, we delve into these groundbreaking technologies and their significant impact on the industry, particularly in Nigeria's burgeoning online casino market.
Augmented Reality (AR): Pushing the Boundaries of Engagement
AR overlays digital elements onto the real world, bridging the gap between virtual and physical realities. This technology is being harnessed in online casinos to create interactive gaming environments that heighten user engagement. By merging digital and physical elements, AR allows players to interact with virtual objects in their actual surroundings, making online gambling more exciting and visually appealing.
Virtual Reality (VR): A Leap into Immersive Gaming
VR takes AR a step further, fully immersing players into a three-dimensional virtual world. In online casinos, VR offers a comprehensive sensory experience that mimics the atmosphere of a physical casino. This involves realistic simulations of casino games, virtual casino environments, and an enhanced social gaming experience.
An exemplar case is SlotsMillion, a pioneering VR casino. It offers players a fully interactive casino room with over 40 slot machines. Players can walk around the virtual space, interact with other players, and engage in their favorite games in a life-like casino setting.
Another example of PokerStars, an international online casino and poker site. They launched their VR poker product, PokerStars VR, which allows players to physically handle their chips and cards, all while studying their opponents for any tell-tale signs, just like in a real poker game. Such applications exemplify how VR is bringing an unprecedented level of realism to online gambling.
Video showing how poker can be played in VR:
Live Casinos: Delivering Authenticity
Live Casinos bridge the gap between online and land-based casinos by allowing players to participate in real-time games with live dealers. High-definition video streaming transports players into an authentic casino atmosphere, all from the comfort of their homes. Players can interact with the dealer and other players, adding a social element that's typically lacking in online casinos.
Betway, a global online gambling platform, offers a selection of Live Casino games where players can engage in real-time with professional dealers. Games like Live Blackjack, Live Roulette, and Live Poker have become fan favorites, offering an in-person casino experience virtually.
Technological Innovations: The Nigerian Story
The growing popularity and adoption of AR, VR, and Live Casinos in Nigeria's online casino industry correlate with the rise in mobile phone usage in the country. With increased internet penetration and smartphone accessibility, more Nigerian players are experiencing the immersive, interactive world of AR and VR casinos, and the authenticity of Live Casinos.
Bet9ja, a leading online betting website in Nigeria, offers live betting services, allowing players to place bets during live matches. In a country where sports betting is a popular pastime, such services have been a game-changer.
Conclusion: The Future of Online Casinos
As AR, VR, and Live Casino technologies continue to evolve, the line between online and physical casinos is becoming increasingly blurred. The Nigerian online casino industry, propelled by increased mobile phone usage, is poised to further adopt these