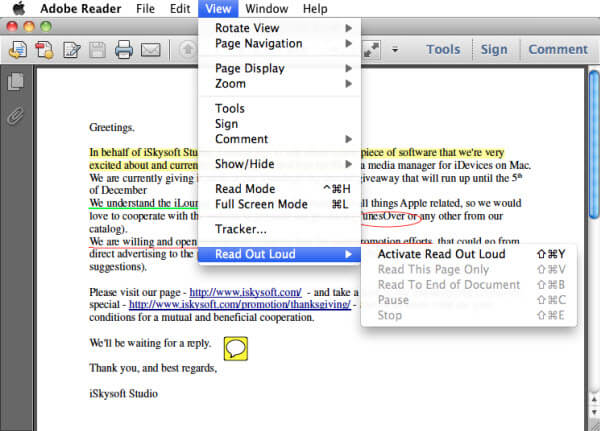 Using a few tools such as Mp3 My Mp3 which I previously demonstrated could easily record Skype calls, you can turn PDF and text files into an mp3 file. Mp3 My Mp3 records sound directly from the sound card, so it should be noted that you can't have any music or any other sounds playing at the time of the recording. On a positive note, this also means that you can turn your speakers off during the process.
Firstly you'll need open Adobe's PDF reader, and go to View > Read Out Loud, and turn it on. Scroll down to the page or part you'd like recorded, and open up Mp3 My Mp3. Select the proper sound card you wish to record from. It works with USB head phones, and integrated sound cards. Click the record button to start recording, and open Adobe back up. Again go to View > Read Out Load, and then choose which part you wish to read. When it's done you'll need to export the audio file in Mp3 My Mp3 in the audio format you want.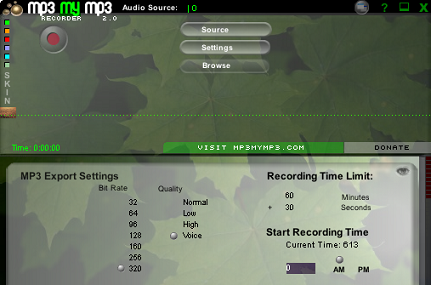 To record text documents such as office files, simply copy and paste the text into a text file on your desktop. Open up the new text file in Opera, and follow the previous steps and configure Mp3 My Mp3 to start recording. Select the text you wish to record in Opera, right click and click Speak. After it's done export it into the audio format you want, and save it.
Keep in mind text to speech software isn't the best of quality, but it gets the job done. If however it does get better in the future, this will be a superb technique for the lazy people. With whole books coming out as eBooks, this is an absolutely brilliant idea.
Required tools: Mp3 My Mp3, Opera, and Adobe Acrobat.